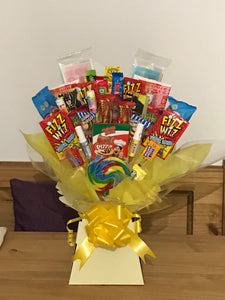 A retro style bouquet for those sweetie fans out there.  
Only for local hand delivery due to the nature of the product.  In the bouquet is a mixture of retro sweets. Sweets may vary from image due to stock at the time. 
These must be ordered a minimum of 3 days notice before delivery.